This is our farm, surrounded by woods. These are the trees we tap and the fields we tend. This is home, too, to our state-licensed processing kitchen, where we blend , cook and bottle our line of gourmet , all-natural flavors. Flavors of Farm & Forest


Simple Products L.L.C. 10336 Township Road 262, Millersburg, Ohio 44654 Phone: 330-674-2448

We offer free shipping on all orders over $50.00 shipped to a single address.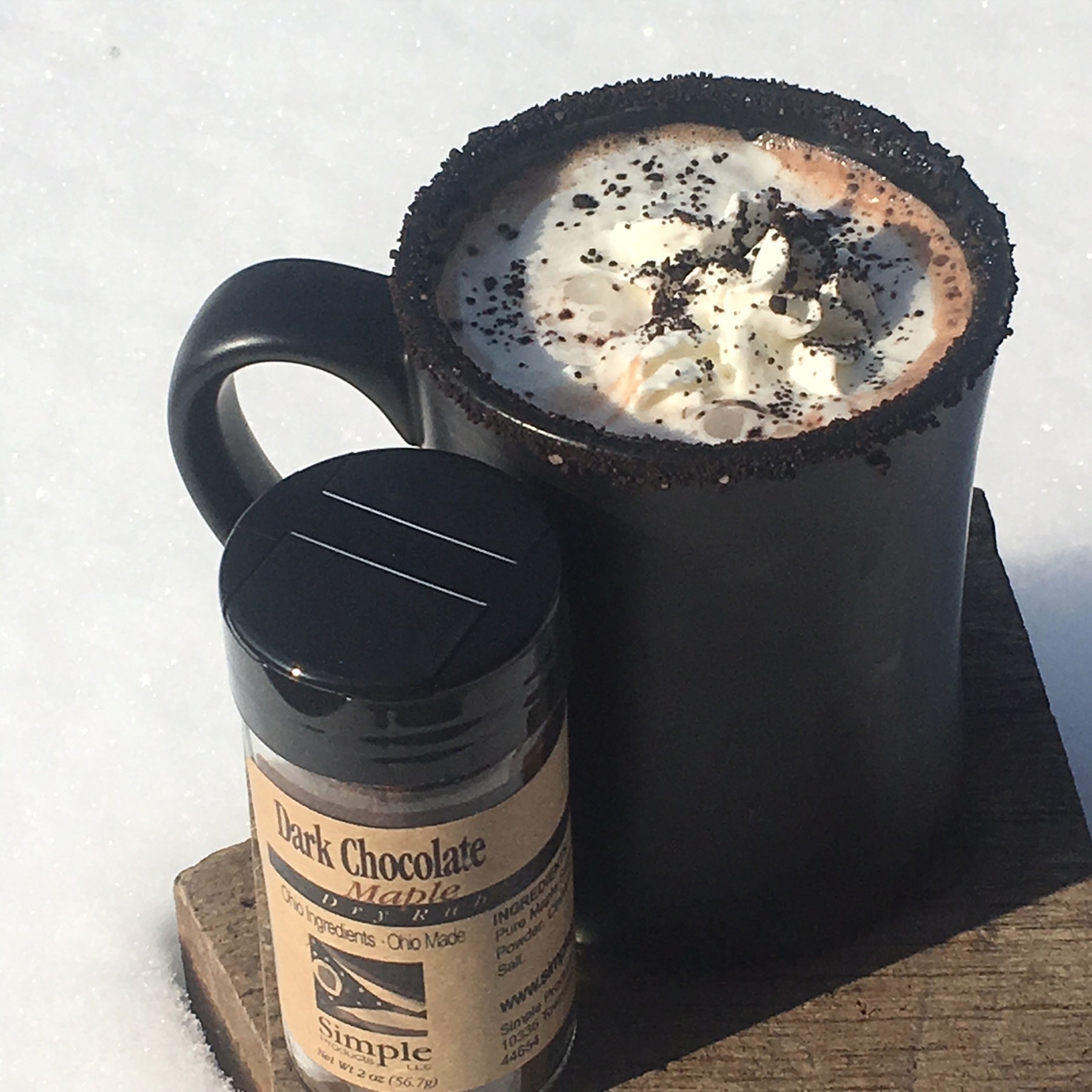 Our newest creation......Dark Chocolate Maple Dry Rub. Pure Maple sugar combined with Black Onyx Cocoa, Cinnamon, Coriander and a pinch of salt. It's incredible used to rim a mug of hot cocoa and then sprinkled on top of a litte whipped cream on top.

Also great as a seasoning on a bowl of pipping hot chili or chicken mole! Give err a try you will not be dissapointed!
Michael
It's incredible